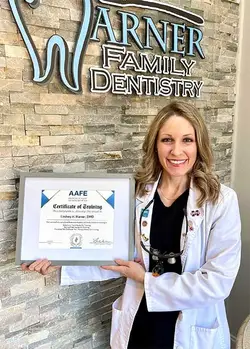 As a member of the American Academy of Facial Esthetics, Dr. Warner is trained and certified to administer multiple types of skin rejuvenation treatments, such as botulinum toxin, dermal fillers, PDO threads, fractional radiofrequency (RF) energy, IPL, & other laser treatments.
These therapies can smooth, shrink, tighten, volumize, &/or lift your tissues to give you a youthful & healthy appearance. Continue reading below & see the bottom of our SERVICES page for more information on these treatments.
Solid Fillers/PDO THREADS:
Dr. Warner is excited to offer SOLID FILLERS!!!
PDO (polydioxanone) Smoothing Threads are small, absorbable surgical threads placed under the skin to clear up scars, define the border on your lips, & get rid of lines & wrinkles where Botox or fillers can't be used/haven't been successful. As the threads dissolve, they stimulate natural collagen, elastin, & fibrin production to improve skin texture & elasticity, resulting in smoother, plumper, more youthful-looking skin!
PDO Lifting Threads come in barbed or molded shapes to engage the tissue and give an instant lift with long-term collagen stimulation. These threads are great for tightening the skin to eliminate marionette lines and jowls. They can also be placed at the jaw to give a snatched jawline and in the neck. Just like smooth threads, these will dissolve within 3-6 months resulting in collagen production to give naturally tighter skin and long-lasting results (up to 2 years).
These protein threads are as thin as a strand of hair and are guided through the treatment area with a fine needle or cannula. Smooth thread treatments are performed every 4-6 weeks for a total of 3-5 treatment sessions when targeting a specific area, or until results are achieved. Lifting threads may see results with as little as 1 thread in 1 treatment session.
PDO threads can be used in many areas of the face as a substitute for, or complement to, Botox & dermal fillers. As with Botox and filler treatments, it is a quick & virtually painless treatment, with minor bruising &/or swelling and little to no downtime. The size of the area, depth of the defect, &/or amount of sagging skin determine how many threads and the number of treatments that will be needed.
How are PDO threads different from Botox or fillers?:
•Botox is a chemical that acts to halt muscle contractions, which smooths only the lines & wrinkles made by movement (crow's feet, frown lines, forehead wrinkles, etc). It takes about 2 weeks to see full results and lasts around 3-4 months.
•Fillers are hyaluronic acid "gels" that act to plump and restore fullness to areas that have lost volume or have deep creases not caused by muscle movement (lips, cheeks, smile lines, etc). Filler results are immediate and can last anywhere from 4-24 months, depending on the type of filler used and where in the face it is inserted.
•PDO Threads are tiny medical-grade sutures that bring blood flow to the area to stimulate the body's natural healing response, starting the neocollagenesis process which boosts and support the skin. They are great for acne scars, crepey skin, deep lines on the face that Botox/fillers can't erase, & loose/sagging skin. Results are not immediate with smooth threads, as it takes time for the suture to dissolve and your body's natural healing mechanism to work, however you will see an instant change with lifting threads. You usually start to see results after 4 weeks with smooth threads, with optimal results after a full treatment cycle at around 3-5 months.
While it sounds like a scary procedure, PDO threads have been around for nearly 50 years and are extremely safe. They are used in all areas of medicine including oral surgery and pediatric cardiology (baby hearts!). This FDA-approved treatment is just another way to keep you looking younger for longer, without the need for surgery. Dr. Warner is excited to be able to offer this advanced cosmetic procedure for you!
Face & Body
Our OPTIMAS device by InMode is an innovative non-invasive to minimally-invasive solution designed to give you smooth & younger-looking skin anywhere on the face or body. This device offers 4 different treatments to serve all of your needs!
Morpheus8
Lumecca
DiolazeXL
Forma
This advanced comprehensive beauty suite provides IPL Photofacial, Fractional RF Microneedling, Laser Hair Removal, and Vascular/Pigmentation procedures to provide superior treatments for a variety of different skin conditions. These procedures may be used alone or in combination with other cosmetic treatments to give you amazing maximum results!
See our SERVICES page for more information on Optimas.